If you know me, you know that I love to eat. There's no denying my affinity for food, and sometimes I just need a good old-fashioned slice of pepperoni pizza. So when my family is looking for the best pizza near Dollywood, we certainly have our go-to spots.
We have two kids, and while there are a number of great places to eat in Pigeon Forge, sometimes pizza just seems to be the best food for kids!
Dollywood
If we're talking about great pizza places in the Smokies, you have to start right here at Dollywood. Iron Horse Pizza provides tasty options if you're looking for the best pizza in Dollywood. Iron Horse Pizza offers flatbread pizzas, as well as side salads, and usually serves up seasonal versions of their pizzas alongside the traditional favorites. Iron Horse Pizza also offers outdoor seating near the Dollywood Express, so if your kids love to see the train, there is no doubt this is one of the best pizza restaurants in the Smokies.
Dollywood's Splash Country
It always seems like you just are hungrier after a day of splashing around. At least it seems to make my kids hungrier! That is why I'm thankful that you can find awesome personal-sized pizzas at Campsite Grill. The kids love them, but I think I might like them even more. In fact, on days that I'm working at Dollywood's Splash Country, it is ALWAYS my lunch of choice. By the way, gluten-free crust is available by request at Iron Horse Pizza and Campsite Grill.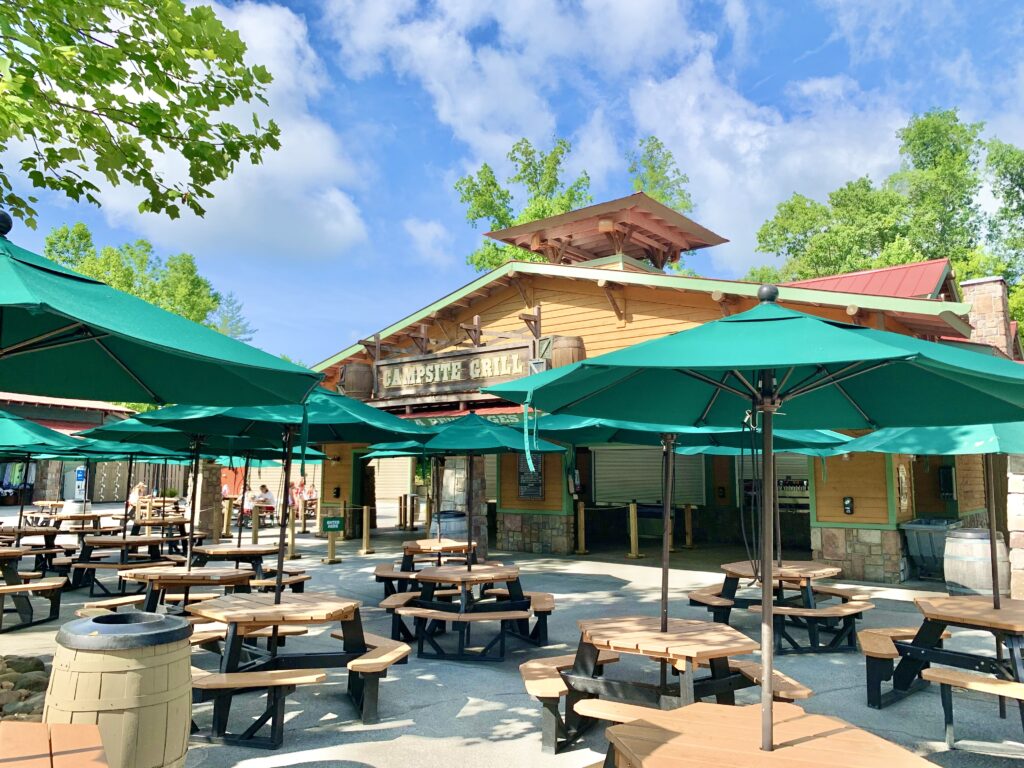 Pigeon Forge
If you are staying at Dollywood's DreamMore Resort and Spa, you'll find the fresh-baked pizza available at the DM Pantry is the perfect in-room snack after an exhausting day exploring in the Smokies. You can phone in your order and then head to the DM Pantry to pick it up. Enjoy it by the pool, near a firepit or even in your room!
Gatlinburg
If you're enjoying the day in Gatlinburg, some of the best Italian food and pizza you can find is at the appropriately named Best Italian. There are two locations, the "express" location on the Parkway in Gatlinburg and the original location near the entrance to Great Smoky Mountains National Park. I enjoy the atmosphere of the original location, and their selection of New York-style thin crust pizza is spectacular. There also are many other Italian options on the menu for anyone in your group who may not enjoy pizza as much as you or me.
Best Pizza in the Knoxville area
If you happen to be near Oak Ridge, you have to stop and check out what many locals suggest is the best pizza in the area. My wife grew up near Big Ed's Pizza and still frequently requests a trip to Big Ed's on her birthday. "Big Ed" Neusel and his wife opened the location in 1970, and it is still in the same location. The line to get in can be long, so plan ahead if you want to visit during your trip to the area.